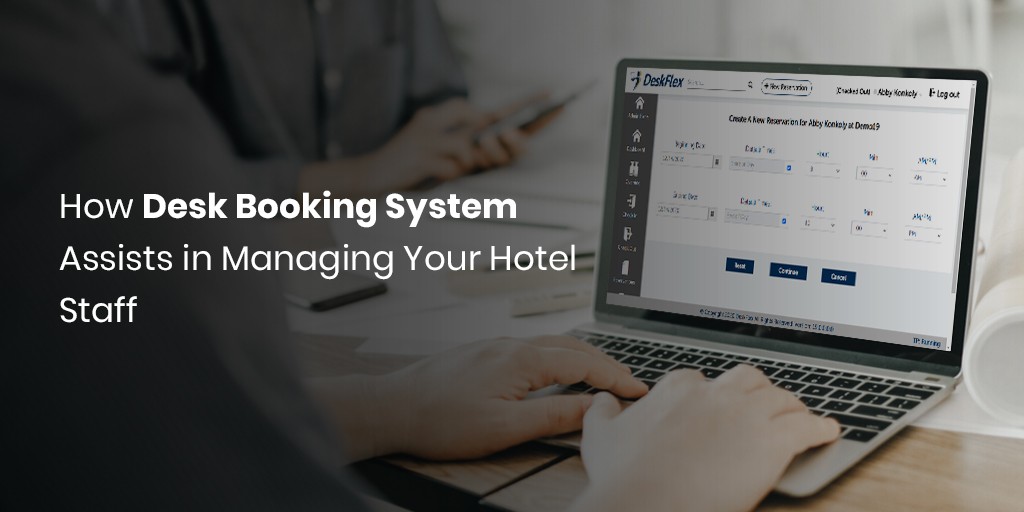 15 Dec

How Desk Booking System Assists in Managing Your Hotel Staff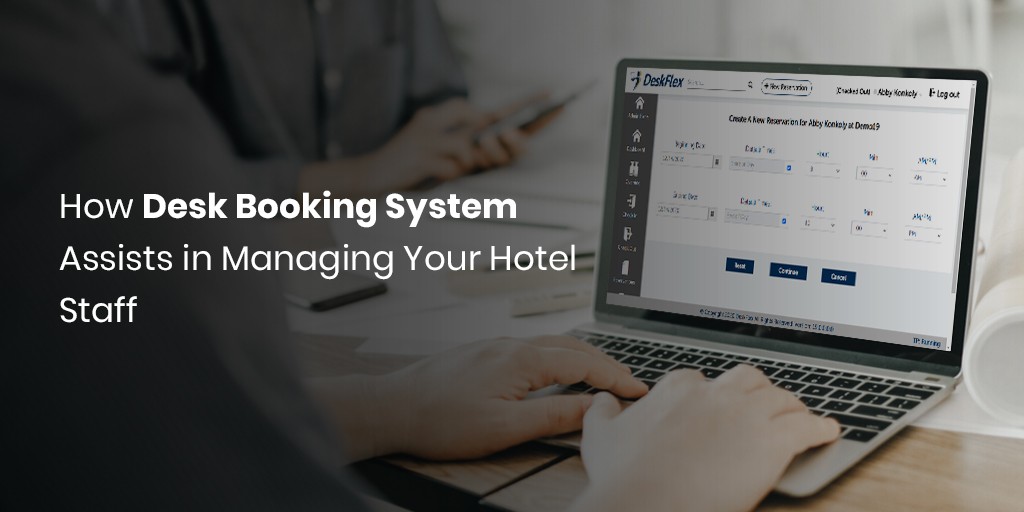 How Desk Booking System Assists in Managing Your Hotel Staff
Most employees may be familiar with today's hybrid office setup. Because of the massive spread of Coronavirus, this arrangement reaches its height of popularity and acceptance among sectors.
The hotel industry, particularly its employees who adopt new work values, is gravely affected by the aftermath of the pandemic. They have been told to limit the number of guests to welcome, mainly tourists from across the globe.
The number of hotel staff decreased compared to previous years to prevent close contact, which may worsen the current situation and spike up the number of cases. Like other businesses and institutions, various hotels mandate their hundreds of staff to adopt a hybrid schedule. Some employees are instructed to work on-site, while others work remotely.
The hybrid setup is different from previous working systems, posing a new challenge for each staff. Their schedules are more organized, with communication placed at the forefront, and administrators oversee the hotel staff at all times – especially the ones working remotely. This allows the desk booking system to keep track of every hotel employee's schedule.
Here are the obstacles in managing a hotel staff in a hybrid setup:
Challenges in Managing Hotel Staff
1: Lack of Communication 
When it comes to a hybrid structure, one of the most significant issues is a lack of communication between management and all employees. When there is a sudden adjustment in schedule, it usually affects the hotel organization. This will not work if the staffing is insufficient and needs to complete duties immediately.
This could result in inaccuracies and confusion for the entire team due to incompetence and miscommunication. If each employee's schedule is not effectively managed, the combination of enabling employees to work remotely and on-site will not function effectively.
2: Call for overtime to a work from home employees
A hybrid structure means that each employee's schedule can be adjusted as needed. The company may allocate to work on-site, while others work from home. Most hotel employees who work in the HR department, IT, and other office functions can adapt to the hybrid working style.
On the other hand, the hybrid model does not apply to the maintenance, technician, or cooking personnel. The room management software is available to everyone who works for the hotel. In this situation, people who work from home may commonly overwork themselves on a given day and at a given hour.
Working from home may have detrimental effects on one's mental and psychological health because of the isolation and potential for overtime work and burn out. 
3: Missed career growth 
Employees who work on-site have a better chance of being promoted since they are more closely monitored. It concerns the promotion and other forms of career growth to an employee.
Hotel staff working in remote setup may not be appreciated for their excellent job performance. An employee can't have the opportunity to be acknowledged as the arrangement is not as transparent as before. The fact is that employees who tend to work on-site can have a higher chance of getting promoted.
Benefits of Desk Booking Software in Hotel Staff Management
It saves time to book an office desk.
Hybrid workers frequently don't have a set schedule and may need to attend the workplace unexpectedly for a specific cause. As a result, facility scheduler software can help to eliminate misunderstandings among employee schedules.
The benefit is that employees may easily reserve a workstation and necessary office equipment for a specific period to do their tasks. They can use the app to create a timetable through their mobile phones. So, if a hotel employee receives an unexpected call from the hotel, working will not be a problem.
Frequently, hybrid workers don't have a fixed schedule, and they would have a sudden visit to the office for specific reasons. So, this facility scheduler software can be an aid to end confusion among the employee's timetables.
The good thing about this is that employees can easily book a desk, room, or piece of equipment to complete their tasks for a certain period. With the mobile phone in their hand, they can arrange a schedule on the app. So, whenever a hotel staff has an impromptu call from the hotel, this won't be a problem to work efficiently. 
Easy to set a schedule for sanitization
Sanitization is among the most successful lines of action advocated by the CDC to various industries. It is for the employees' protection. After using this scheduling software to assign a schedule to a particular facility or desk at the hotel, the structure will automatically set a cleaning time. To keep everyone on the building safe during pandemics, sanitizing the area and leaving it clean for the following user is necessary and a priority.
One of the most effective preventive methods by the CDC to the various industry is sanitization. It is for the safety of the employees. Whenever someone arranges a schedule to a specific facility or desk at the hotel, its structure will automatically set a time for cleaning after using this scheduling software. Sanitizing the place and leaving it clean for the following user is a must and a priority in keeping everybody on the building safe beneath pandemics. 
It helps the hotel industry to have appropriate data and reports.
Hotels using a hybrid arrangement for their staff can have reliable data and reports from their personnel with the help of a desk booking system. It will assist them in determining which rooms, desks, and other facilities were valuable to their staff and which were not.
The hotel management can cut costs earlier for services such as meeting rooms and equipment that employees don't use frequently. The report might assist them in determining what else needs to be done to improve or make the area more functional.
For the facilities like meeting rooms and equipment that employees don't frequently occupy, the hotel management can cut the costs earlier. The report can help them identify the additional steps to improve or make the space more beneficial.
Supports social distancing 
Desk booking software acts as a visual scheduler while also allowing social distancing. It offers a hybrid solution that can immediately disable a desk or room if it does not meet the CDC's 2-meter social distancing requirements.
Manually checking the hotel employees can take time, whereas desk booking software can accomplish it fast. Everyone, including returning workers who work from home, can check the availability of rooms, desks, and equipment at a kiosk in the lobby.
It has Covid- compliant features. 
In a pandemic, everyone must participate in and abide by the CDC's regulations. Thanks to this desk booking system, every employee's schedule is transparent and convenient. It has mask detection, contact tracing, and a thermal scanner functions that are helpful in maintaining health protocol in the hotel premises.
The system is user-friendly for all types of users. Thus, hotel staff can quickly learn how to navigate through the software interface. It also backs the critical actions that function as health protocols for the hotel's employees' safety.
It has a display screen and QR code to scan
Desk booking software is here to manage the scheduling system and handle any communication and confusion from on-site staff and those returning from work from home. Even though they cannot communicate, everything is planned according to the schedule.
There is a display screen outside the room whenever a brainstorming session is scheduled. Anyone with a smartphone may scan the QR code and make an instant reservation, which is relatively easy. It is appropriate for employees visiting the hotel for a conference or working on-site for a short period.
Any contact and confusion from employees working on-site and those returning from work from home, desk booking software are here to manage the scheduling system. Even though they cannot talk, everything is organized in the schedule. 
Wrapping it Up 
Hotel owners can integrate room management software to optimize their admin office spaces. Hence, desk booking software can assist the success of every hotel in coping with today's situation. The software can enhance the hotel company's culture, which has a unique feature. It is to care for the safety and keep every employee protected today. Employees can choose their desks freely and without hesitation.
Hence, desk booking software can aid a hotel's effectiveness in dealing with today's situation and improve staff management. The program can improve the hotel's culture, a unique feature. Nowadays, every industry's mission is to ensure staff safety and protection. Employees are free to choose their desks without reluctance, thus optimizing productivity resources in the hotel industry.
Do you have questions or want to schedule a demo, ask here